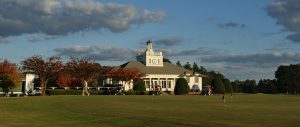 Golf Tournament
September 25-26, 2019 |  Pinehurst, NC
Spend quality time with retail decision-makers from both North Carolina and South Carolina at the Annual CFIC Fall Golf Tournament at the world-class Pinehurst Resort! Foursomes are $6,000 each for members and $6,750 for nonmembers, consisting of three players from the sponsoring supplier company plus a retailer of the sponsor's choice. Pairings will be made on a first-come, first-serve basis. Supplier companies interested in playing should contact the retailer they wish to play with for their availability and request a contract from the retailer's contact in the section below. Pairing assignments will not be made until registration payment is received.
For questions, please contact Lindsey Kueffner or Brenna Favara (919) 832-0811.