Transportation Industry Prepares for Challenging 2022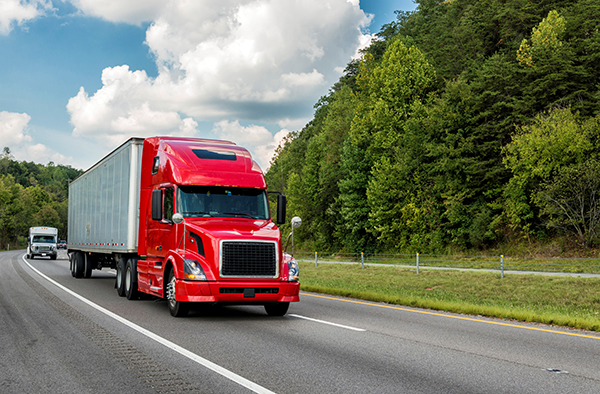 Article provided by CFIC Corporate Member, Red Classic. Red Classic's mission is to be the safest provider of transportation, logistics and fleet maintenance solutions to enable customers and communities to thrive.
The COVID-19 pandemic continues to exacerbate longstanding challenges within the transportation industry. For years, carriers have battled outdated infrastructure, port and roadway congestion, fluctuating fuel prices and a nationwide driver shortage. These difficulties, combined with widescale changes in consumer demand due to the pandemic, caused massive stress on every link in the supply chain in 2021.
In 2022, the shortage of qualified drivers will remain one of the transportation industry's most significant problems, stemming from high driver turnover, an aging workforce and the disqualification of drivers under the Federal Motor Carrier Safety Administration's Drug and Alcohol Clearinghouse.
So, what is being done to address these issues? On a federal level, the recent Infrastructure Investment and Jobs Act and the Trucking Action Plan will provide funding to rebuild aging roads, bridges and rails, reduce barriers to CDL issuance, and expand driver apprenticeship programs, among other actions. As an industry, carriers are working to enhance driver training, expand the driver demographic pool to include more women and minorities, improve the driver experience and enhance driver compensation and benefits.
While the above measures should provide some relief, the near-term outlook on the driver shortage remains a concern. The average age of a commercial truck driver in the U.S. is 55 years old according to the Bureau of Labor Statistics, and the American Trucking Associations (ATA) estimates the current driver shortage at 80,000 and believes it could reach 160,000 by 2030.
Looking ahead, we anticipate even more of our grocery and retail customers will turn to dedicated transportation solutions, as they did in 2021, which helped to stabilize product availability and streamline operations.
No matter what 2022 brings, one thing is clear – those on the frontlines, including drivers and grocery and food service workers, will continue to play a critical role in keeping our communities fed and supplied in the year ahead.
For more information about Red Classic and their comprehensive transportation and fleet maintenance solutions, please visit www.redclassic.com or contact the team at info@redclassic.com.